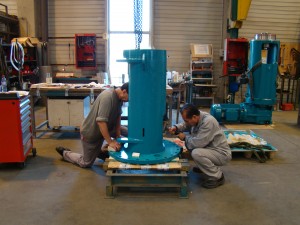 As an agitator has a long working life, the user may need to modify it, for example if the manufacturing process changes or there is a change to operating conditions (temperature, viscosity, density, etc.).




MIXEL Service offers revamping solutions for existing agitators, after audit, for MIXEL agitators or agitators from other manufacturers.




The solutions provided by MIXEL Service take into account:




the hydraulic performance expected by the customer
the environment in which the agitators are installed
operating constraints
ease of agitator maintenance.