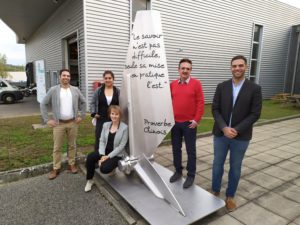 MIXEL remains positive and always more combative:
We have strengthened our export sales team with "young seniors" recruited for their experience and know-how in international exchanges.
The team therefore took up a major challenge: to extend Mixel's international scope for conquest with the major industry players and major accounts.
Request of offer submittal for project integrating an agitation issue? Questions about the MIXEL global network? A question about the proposed agitation solutions?
Contact +33 4 72 52 18 18 or contact@mixel.fr  or visit https://www.mixel.fr/  (https://www.mixel.fr/en/)